Messages of Faith Ministry

Chaplaincy Nevada

Nevada State Incorporated, 2001  Nevada Licensed, 2001

Non Profit 501 c-3 

The heart of man plans his way, but the Lord establishes his steps Proverbs 16:9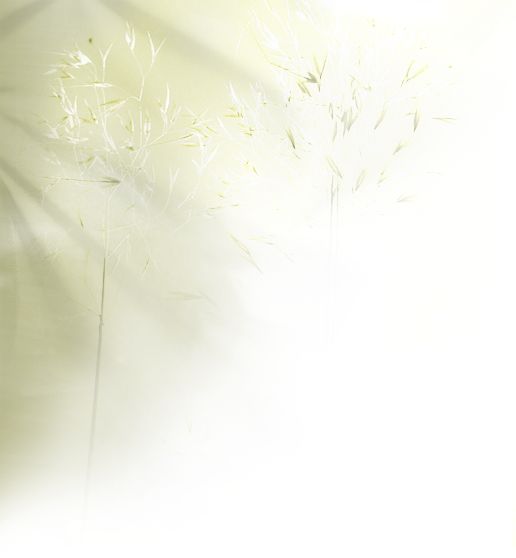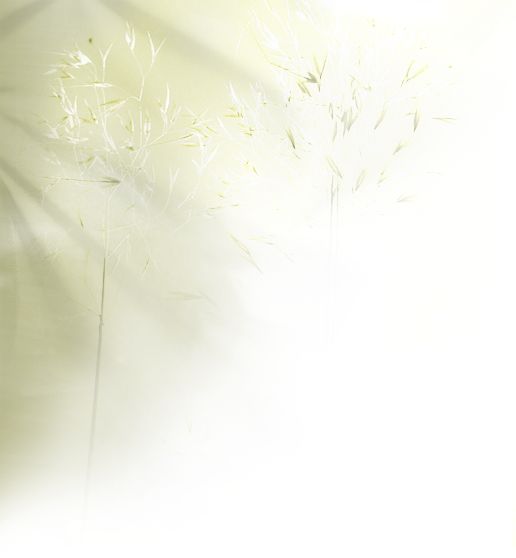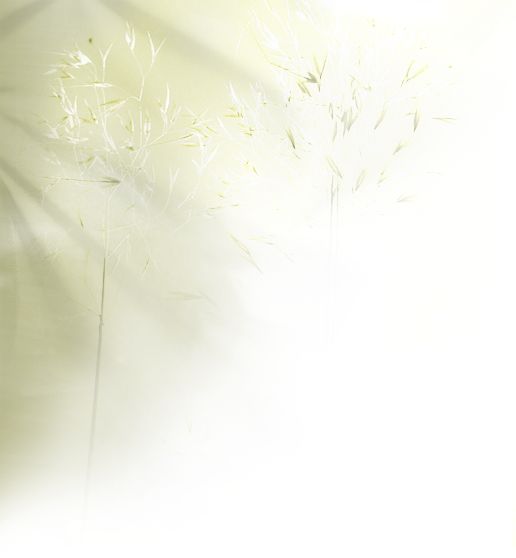 Chaplaincy Academy of Religious Studies 

Professional Certificate Course  

Clinical Pastoral Training

CPT Professional Certificate-Course

Clinical Pastoral Training- CPE Units

Sat. & Sun. 1:30-5:30PM 

- 1. Clergy Training: Chaplain 

(Clergy training is Academy Required)

Science Study of the Mind/Behavior  

August: (Sunday Only)- 4/11/18/25th-

- 2. Counseling:

Sept: Sat & Sun 14/15/21/22nd -

Counseling: 

Addiction: 

Christian Coaching: 

Grief Ministry: 

- 3. Theology & Ministry: -

Sat & Sun September 28/29th October 5/6th

- 4. Pastoral Care-

Nov: Sat & Sun 9/10 & 16/17th

- CPT Summary Wrap-up:

Nov 30th : Sat 11-1 PM:

- Graduate Certificate Ceremony: 

Sat Dec 7th 2:00PM

Specialty Classes:

--The Daniel Fast  

Saturday July 6th- -11:30AM-3:30PM- 

-- CPR- 2yr Cert

Saturday July 20th 11:00-4:00PM

--Domestic Violence

Saturday July 27th 11:00-3:00PM

--Writing Class

Sept. 5/12/19/26th

Thursday 5:30-8:30PM

Meetings:

-- Chaplains Facilitator/Instructor Training/Review

(Closed-Instructors Only)

Feb. 23rd- Saturday 11AM-1:30PM

-- Chaplain Mandatory Annual Meeting

Chaplain Mandatory Check-in: 5:30-6:00PM

July 25th Thurs. 5:30-8:00 PM

-Chaplain Mandatory Annual 

August 3rd

"Peace Be Still" Prayer Vigil

Thursday 5:00PM

-- Advisory Board: 

Saturdays-11-3PM (Closed-Board Members Only)

-Jan: 12th -Feb: 9th -March: 9th- April 13th-June: 8th -July: 13th- Aug: 10th -Sept: 14th - Oct: 12th Dec: 14th 

Task-Force Schedule

Spiritual 1st Responders 

--Broken Pneuma: Specialized Training

June: 29/ 30th

Saturday-11:-4PM

Sunday: 1:30:-6:30PM

--RECAP: Chaplain Procedures

February-Sat: 23rd 2:30-5:00PM

​Quarterly's

Sat March 16th 11:AM-1:30PM

Sat June 15th 11:AM-1:30PM

Sat Sept 14th 11:AM-1:30PM

Sat Nov 16th 11-1:30PM

Chaplain Fellowship Events

-Chaplains Prayer Breakfast 

- March 16th- 9AM- Fellowship Breakfast: 

TBA (Restaurant)

-Chaplains Prayer Breakfast

- Aug 10th- 9AM- Fellowship Breakfast: 

TBA (Restaurant)

- Easter Holiday Event

April 13th - 2:00-5:30PM Fellowship Holiday Potluck  

(Featuring Spiritual Gifts)

- Christmas Holiday Event

Dec 7th -3:-6PM- Fellowship Holiday Potluck  

National Day of Prayer

-- Special Event:Governor Prayer Breakfast: 

(Location to be assigned)

Thursday May 2nd 8AM-10AM

Tickets $25 (TBA)

-- Coffee Clutch: 

​Thursday February 7th 9:00 AM

Einstein Bagels

Las Vegas NV

Thursday June 13th 9:00 AM

Einstein Bagels  

2570 S Decatur Blvd 89102

Thursday August 15th 9:00 AM

Einstein Bagels

 4624 S Maryland Pkwy

Las Vegas, NV 89119

Thanksgiving Coffee Clutch 

Einstein Bagels

November Tues 26th 9AM

Las Vegas, NV

New Years Eve Coffee Clutch 

Tues 31st 9:30AM

Einstein Bagels

Las Vegas NV

Fostering Excellence, in the study of Christian principles and Chaplaincy An Entry Level In-house Academy of Chaplains Specialized Education and Training.

Sanctioned curriculum, and a unique format that allows the Chaplain to advance to an intermediate level of special training.Instructors: Trained & Professional.

Academy Tuition: No Cost.  The Graduate Chaplain Academy provides students their materials, text, handouts, syllabus' as downloads for individual printing. All instruction and instructors are professionals, who are working the "Community for Christ". It is our our purpose to "Build an Army of Chaplains", by feeding his sheep.

Academy classes may become  Accredited if used through the Chaplain partnered CPT Program 
This is a Non-Accredited Academy. It operates at a worthy level of performance, and offers valid programs, which 

meet the acceptable standards of Religious Studies. Chaplain Accreditation acquired only through our CPE Program,

 *Hours of Completion

 *Class In-house Credits

 *Studies, Syllabus', Curriculum

 *Exams

 *Professional/Trained Instructors

 *Religious Autonomy

Accreditation in the USA is purely a voluntary process, and is NOT required for religious studies.

Credits Earned for Non-Accredited Religious Training are Widely Accepted, by Churches, Bible Colleges, Mission Boards and Secular Employers as College-Level Studies.We offer Religious Studies leading only to religious training, and certificates. 

We do not offer secular training, or certificates. Religious schools, academies, institutions, need no secular accreditation because no secular studies are offered. in the Academy Program:

Academy Graduate Senior Chaplain Certificate 

Academy Graduate Duration: 1-2 Year Completion

Chaplain Graduates shall be recognized and deemed as Senior Chaplain. 

Christianity is a ministry and religion that can include religious education and training. Endorsement of Religious courses, which also may be from, or include mentoring, internship, and apprenticeship 

studies and programs. Academy of Religious Studies is being in accordance with the ethics, rules, standards and practice, for that profession, and or training/education.Federal law provides each church/ministry with the inalienable right to establish legal clergy and to appoint legal ministers within that establishment.Your Ordination/ License from a church or ministry, or certification, and your registration with your state becomes your identification and /or identification.ID. Some State DMV's can add your clergy title to your driver's license or ID.Religious Study Certificates may at times be referred to as, Reverend, Graduate, or  Senior Chaplain.  (as a form of acknowledgement, or degree). 

 Academy 2019 Schedule

--Apprenticeship: Sermons, Bible Study, Prayer 

January Saturday: Classroom: 12th, 13th/ February 2nd  

In Class Session (3) Online Sessions (5) 

Saturday & Sunday: 1:30-5:00PM

​Online: January 19, 20, 26, 27/ Feb 3rd

--Grow Your Ministry

(SR Chaplains Only)

Jan: Sat 19th 

1:30-5:30PM

--Application: Bible Principles

Jan 26th  

Sat: 1:30-5:30 PM

--Services: Baptisms/ Funerals/ Weddings

Feb. Saturday & Sunday – 9/10th

1:30-5:30PM - 2 Sessions

or

--Services: Baptisms/ Funerals/ Weddings

Sept. 7/8th - 2 Sessions

Sat & Sun: 2:30PM-6:PM

--Apologetics:

Feb- Sat. 16/17th

March- 16/23rd

April- 6/14th

May- 18/26th

June- 15/22nd

Saturday/Sunday 2:-5:30 PM 

--Book of Revelation

March 3/10/17/24th

Sundays 1:30-5PM

--Basic Chaplaincy Certification:

April-Sat & Sun. – 27/ 28th 

 May- 4/5th  

Sat 10AM-4PM Sun 1-7PM 4 Sessions

--Ordination Class:  May- 11th

Sat- 10:AM-5:PM 

--Ordination Ceremony/SR Chaplain Graduation: 

Sat May 25th 2:00PM 

--Biblical Studies: OT & NT

June- Sat & Sunday- 1/2/8/9

2:30-5:30PM 

--Power of Prayer 

July-Sunday- 7/14/21/28th

2-5PM

--Bible Foundation

August- 3/10/17/24th

Saturday 1-4PM- 

--Evangelism

Sept.-Sat.& Sun.- 7/8th  

Sunday 2:00-5:30PM -

--Basic Chaplaincy Certification:

October-Sat & Sun. – 12th/13th & 19/20th

Sat 10AM-4PM Sun 1-7PM 

-- Ordination Course: Oct-: Sat & Sun  

Sat 26th 11AM-3:PM 

Sun. 27th 1:30-5:30PM

-- Ordination Ceremony/ SR Graduation 

11/2/2018 2:00PM 

Copyright(c)2009  All Rights Reserved